HVaudit-Audit Tips
HVaudit - Audit Training and Tips podcast
Category:
Business
Tim Hungerford
Sep 12 2011
The phases of an interview for auditor with basic keys to a successful interview
Tim Hungerford
May 20 2011
Discussion on the fraud and control risks associated with point of sale transactions.
Tim Hungerford
Mar 29 2011
Defining the roles of an auditor in a lawsuit can effect the evidence expectations. Brief discussion on evidence.
Tim Hungerford
Feb 18 2011
Discussion on hidden or concelaed assets for bankruptcy or matrimonial cases
Tim Hungerford
Jan 12 2011
Some basics on employee travel reimbursement audits. Always welcome comments and suggestions at [email protected] Thanks.
Tim Hungerford
Dec 06 2010
The basics about identity theft and how to protect yourself.
Tim Hungerford
Nov 29 2010
Discussion on financial statement ratios and how they can help an auditor identify areas that need to be reviewed
Tim Hungerford
Nov 22 2010
Discussion on Sample Size for Sarbanes Oxley testing and Cost Recovery Audits.
Tim Hungerford
Nov 13 2010
Definition of Kickbacks and some basic audit tips to find them
Tim Hungerford
Nov 05 2010
Symptoms of Fraud with a couple examples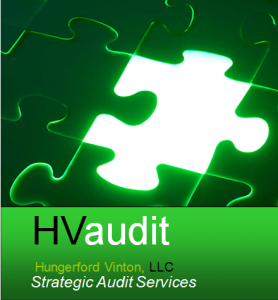 About Tim Hungerford
Based in Rochester, NY but serving clients needs wherever they need us.
CPA, CIA, CMA, CISA, CFF, MBA
Click here to see the full author's profile
Recent Episodes
Auditor Interviewing Techniques
Registering Up Fraud - Point of Sale Fraud
Show me the Evidence
Hidden and Concealed Assets
Employee Travel Reimbursement Audits
Indentity Theft
Ratios - The forgotten audit tool
Size Matters....when it comes to Audit Samples
Kickbacks
Be aware of these symptoms